The production process takes place at Le Palais Bénédictine, located in the heart of Fécamp where its secrets have been passed down from generation to generation for over 500 years.
HERBS AND SPICES
Bénédictine is an elixir; a subtle alchemy of 27 herbs and spices carefully sourced from around the world and hand-selected by the Master Herbalist.
From traditional roots including Angelica root, which is renowned for it's healing properties, to saffron, the most expensive spice in the world, each ingredient is carefully chosen to create the harmonious balance of the elixir.
Essential to the production process is the blending of fine honey and saffron, to give a balanced, rich texture.
The secret alchemy of the ingredients imparts a unique taste and fragrance to the liquid. For this reason, only a select number of the dried plants used in the recipe can be revealed.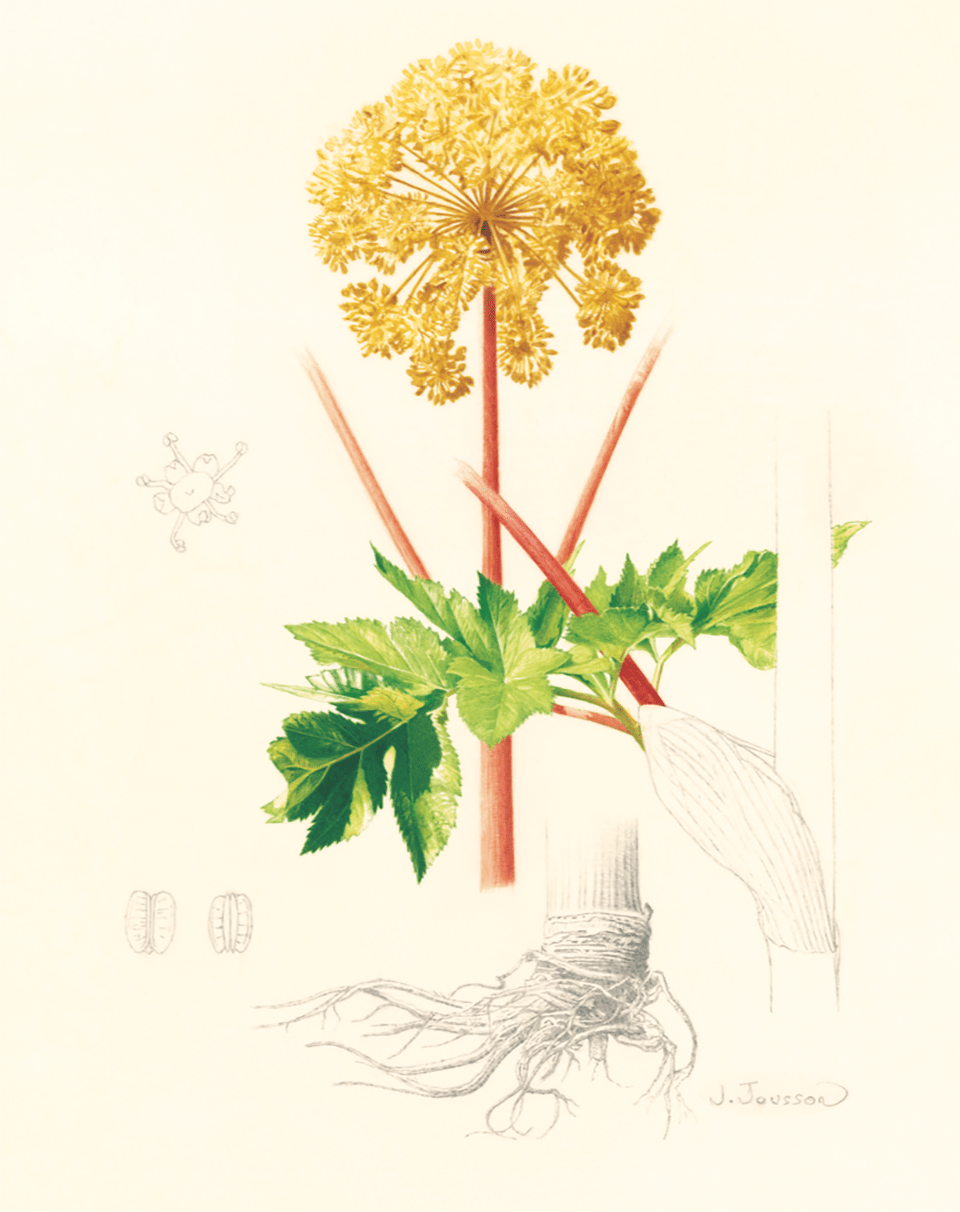 DISTILLATION AND AGEING, A COMPLEX PROCESS
DISTILLATION
Bénédictine is still crafted at Le Palais Bénédictine using the original copper pot stills.
The production process begins with four individual and unique recipes of herbs and spices.
Each small batch then undergoes a separate process.
AGEING
The large oak barrels are crafted from only the finest wood by trusted French coopers who work closely with the master distiller.
The 4 batches are aged for 8 months before they are blended with honey and saffron.
Saffron remains the most expensive spice in the world but is key to ensuring the balanced taste of Bénédictine.
This new blend is then heated prior to resting for a final 4 months in an oak tank before being filtered and bottled.