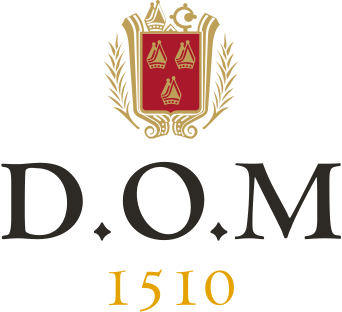 Distilled and aged in a flamboyant palace, built in Fécamp in tribute to this unique liqueur, Bénédictine is a subtle alchemy of 27 different plants and spices.
Some of the herbs and spices have been used since the biblical times and many still have a place in folk remedies. The origin of these plants is like a journey around the world: from Greece to Africa, to Indonesia, India and so much more.

Bénédictine selects product ingredients from the five continents with quality as the sole criterion of choice.

TASTING NOTES
Bénédictine D.O.M is a secret recipe of 27 traditional roots, herbs and spices.
SIGHT
Rich, coppery with golden highlights
NOSE
Herbal and spicy fragrance. Citrus hints of tangerine zest with subtle notes of pine
TASTE
A silky and rich palate with light honey and citrus notes with soft almonds
BÉNÉDICTINE D.O.M. LIQUEUR COCKTAILS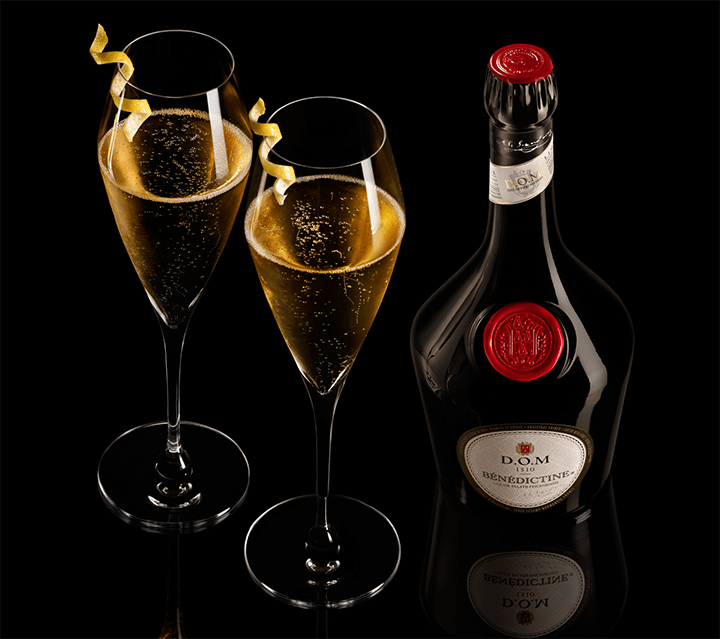 D.O.M COCKTAIL
Champagne can be substituted for dry sparkling wines; when using sweet sparkling wines add a dash of freshly squeezed lemon juice.
INGREDIENTS
125ml Champagne
12.5ml Bénédictine D.O.M
Lemon twist to garnish
METHOD
Pour Bénédictine into a Champagne flute
Top up with the finest Champagne and stir
Take the lemon twist and gently squeeze to release the fragrant oils over the glass before gently placing in the liquid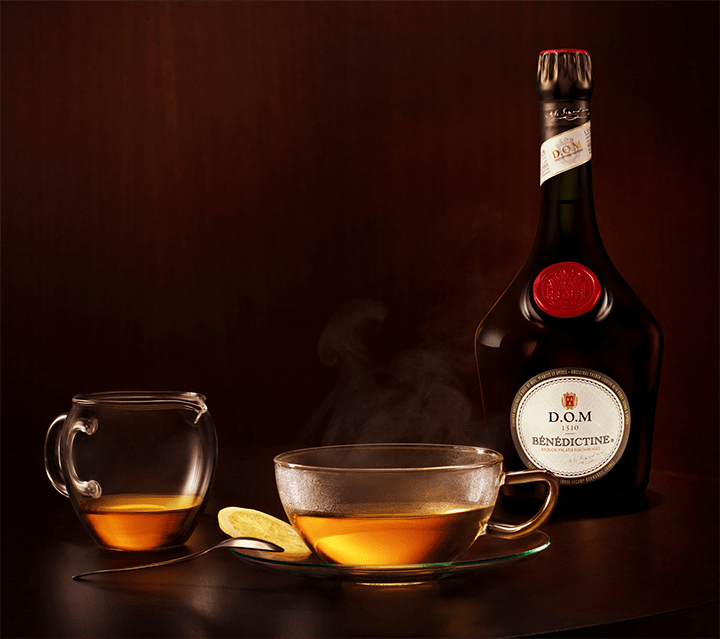 BÉNÉ & HOT
This serve boasts a rich history, dating back to the First World War when soldiers commonly enjoyed the serve to help keep warm during winter months.
INGREDIENTS
20ml Bénédictine D.O.M
Hot water
Slice of lemon to garnish
METHOD
Place the lemon slices into a glass teapot, add hot water and leave to infuse for 3 minutes
Take a glass teacup and add Bénédictine D.O.M
Top up with the hot water infusion
Garnish with a slice of lemon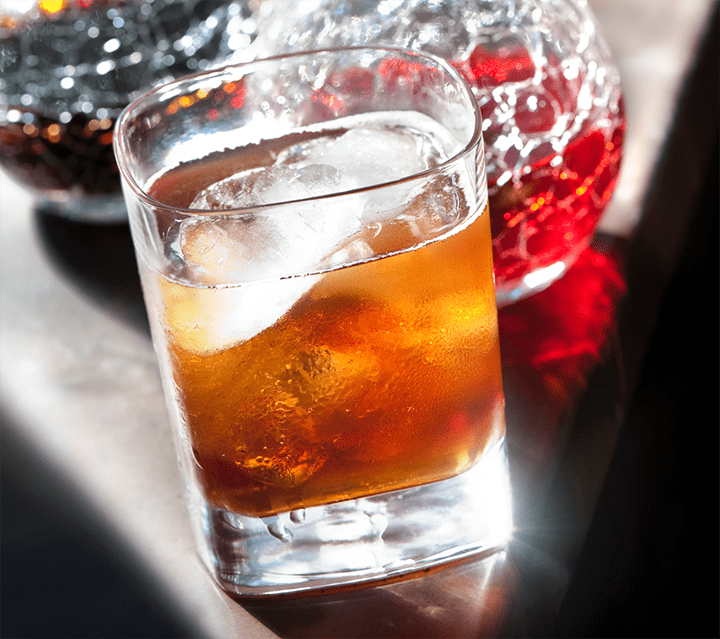 VIEUX CARRÉ
This world renowned cocktail was created in 1938 at what is now the Monteleone Hotel in New Orleans' French Quarter.
INGREDIENTS
20ml rye whiskey
5ml Bénédictine
Dash Peychaud bitters
Dash Angostura bitters
Lemon twist to garnish
METHOD
Combine all ingredients in a rocks glass
Add ice and stir
Garnish with a lemon twist and serve