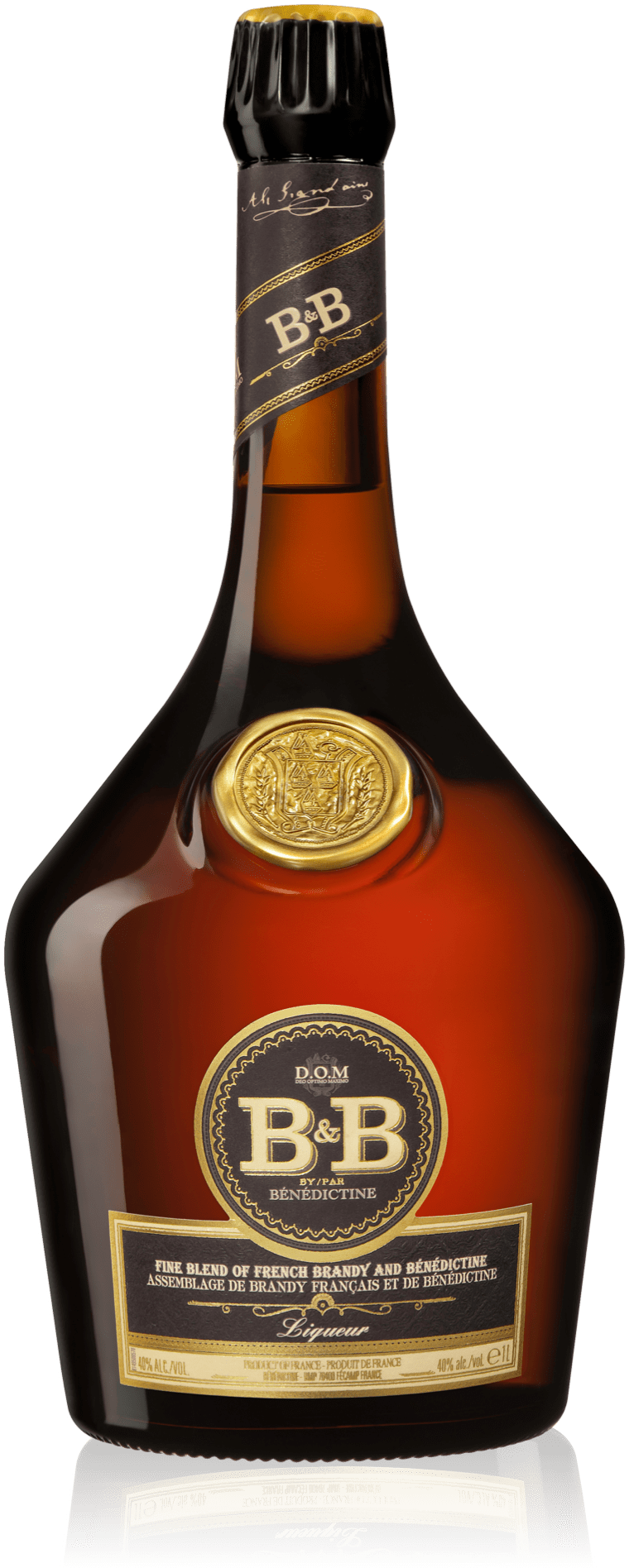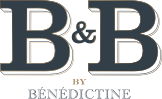 B&B By Bénédictine is one of the oldest premixed cocktails. In the 1930s, during Prohibition in the United States, a barman at Club 21 in Manhattan came up with the idea of mixing brandy with Bénédictine.
In 1937, Le Palais Bénédictine decided to produce this by blending 60% Bénédictine with 40% fine French Brandy, allowing the flavours to rest and harmonise in small, vintage French oak barrels that have previously been used to age only the finest cognacs.
TASTING NOTES
SIGHT
Coppery with golden highlights
NOSE
Light herbal and spicy fragrance with pleasant aromas of dried fruits
TASTE
Drier palate with soft woody notes with a mild finish of honey
B&B BY BENEDICTINE LIQUEUR COCKTAILS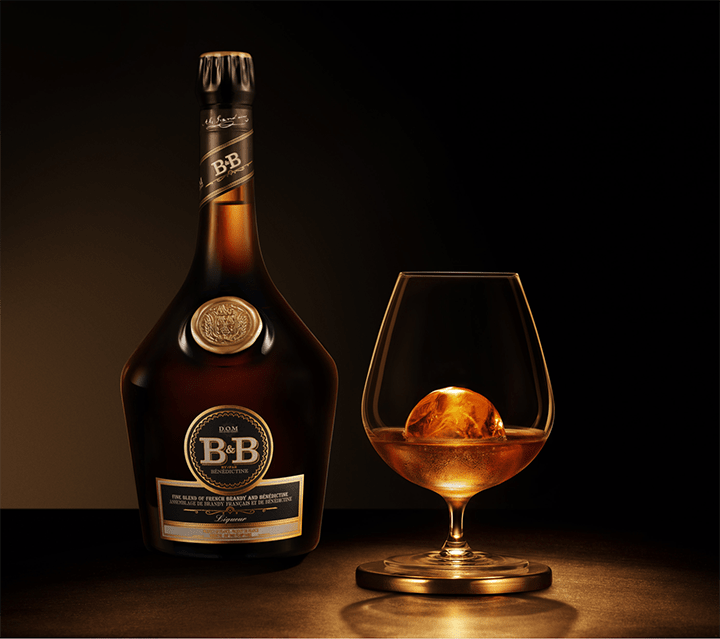 B&B ON THE ROCKS
Enjoy in top restaurants as a digestif; this serve offers an interesting alternative to cognac.
INGREDIENTS
50ml B&B by Bénédictine
Ice
METHOD
Pour B&B by Bénédictine over ice
Serve in a delicate cognac glass on a copper coaster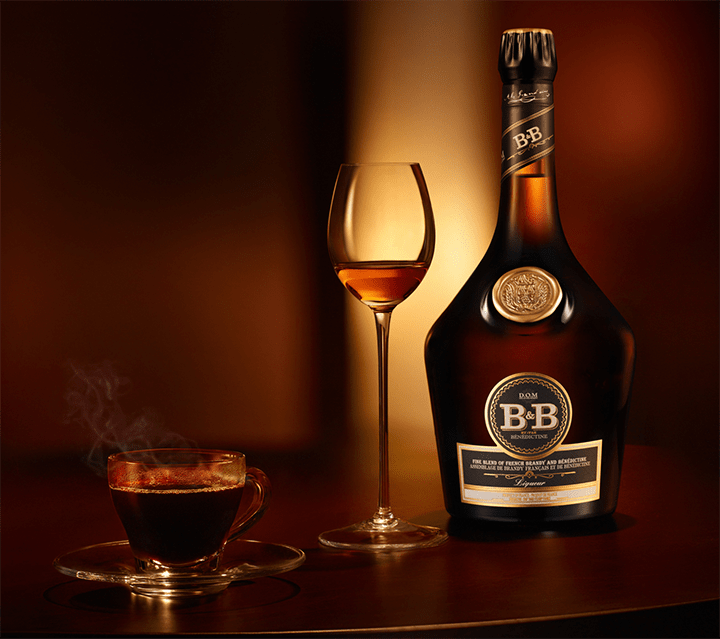 B&B & COFFEE
High quality chocolate is an ideal food pairing with this aromatic after-dinner serve.
INGREDIENTS
30ml B&B by Bénédictine
Hot coffee Sugar (optional)
Coffee beans to garnish
METHOD
Prepare a cafetière of good quality coffee
Pour the hot coffee into a glass teacup
Add the B&B by Bénédictine
Sweeten with sugar to taste and garnish with aromatic coffee beans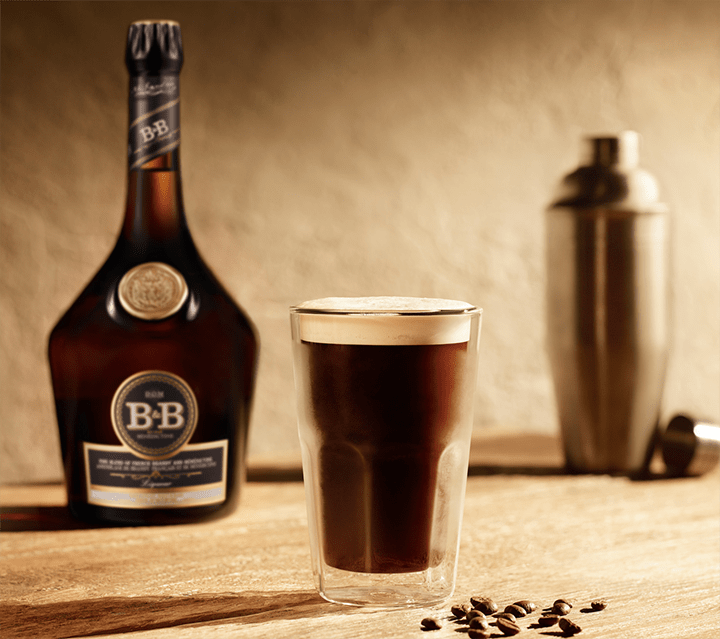 B&B FRAPPÉ
With the increasing global trend for Coffee enjoyed throughout the year, this is an ideal serve during warmer summer months.
INGREDIENTS
60ml espresso or quality coffee
30ml B&B by Bénédictine
Cubed ice
Coffee beans to garnish
METHOD
Pour the B&B by Bénédictine and espresso into a shaker
Shake vigorously and strain over ice into a frappe glass
Garnish with coffee beans